Lately, you might have seen the increased use of ERPs. If you are unfamiliar, an ERP stands for Enterprise Resource Planning. It is software that assists organizations in managing their business activities, including accounting, budgeting, supply chain tasks, and risk management.
Are you confused about why businesses invest large chunks of their money in a dynamics ERP? Here's the truth!
Importance Of ERP For Warehouses and Distributors
Before going into the details regarding its importance, let us look at an ERP system. An ERP unifies all business activities in a core business process. This feature helps companies to better manage processes, improving efficiency and helping businesses to grow.
Besides, ERP systems are designed to suit an organization's needs, which means it is adaptable to your specific processes and scalable as your business grows.
Another great advantage of an ERP is that you will find features like predicting and reporting your business's financial conditions.
SAP ERP, Dynamics 365 Business Central, SAP S/4HANA, Odoo, and QuickBooks Enterprise, are some of the most popular ERP examples.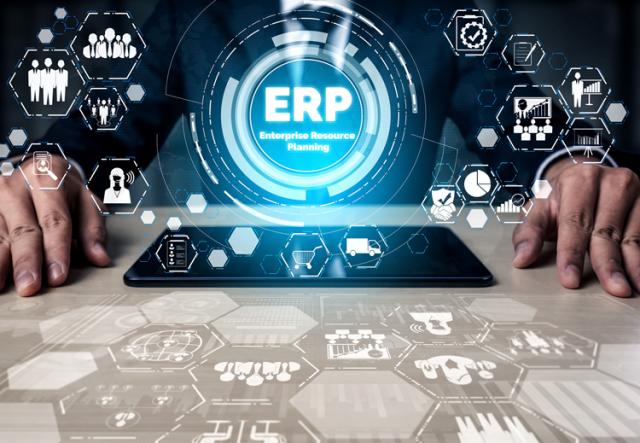 But why Do You Need an ERP Solution?
Among others, these are some of the reasons why you would certainly benefit from adquiring an ERP system:
Financial Management


ERPs are designed to help you with all the key metrics. And that also includes financial management. Keeping track of your funding and budgeting is made easier with ERP.
It can provide the necessary information, such as your monetary performance. These metrics can help you plan your financial management better.

Inventory Management


Why go for an over-priced inventory management tool when you can opt for an ERP? For a warehouse, Business Central can help in several ways. ERPs can handle the majority of warehouse operations, including maintenance of inventory objects, batches, groups, provide insight into product movement across the supply chain, and cost items.
Not only that, but ERPs always offer efficient results. You can rely on them even with multiple inventories. In short, these applications serve as the medium between your warehouse and yourself.
Save Time
An ERP helps you increase your organization's productivity. That too, by saving time simultaneously. Yes, you can automate sales and processing with an ERP. Hence, the delay between these tasks is eliminated. Now, what you get is easy handling, quick response time, and accurate inventory information. All that on a single screen!
Easy Integration
Using an ERP, such as Microsoft Dynamics 365 Business Central, does not depend on your organization's scale. You can have a small business and still integrate ERP modules. In fact, it helps you prevent various mistakes that most new organizations make, such as poor inventory management.
Conclusion
Needless to say, an ERP has countless benefits for a small, medium, or large business. We could say that the main advantage is that it helps businesses make better decisions from fundamental to advanced operations within an organization, while saving you money and improves efficiency.
If you are wondering if an integrated system is the best choice for your business, at LogixCare Solutions for Business we can assist you to decide if Microsoft Dynamics 365 Business Central can be a good fit for you.
We offer a complete line of business software solutions for business management, distribution, manufacturing, finance, e-commerce, warehousing, and highlights, providing support and training throughout the entire process to ensure minimum disruptions.
Schedule a complimentary assessment now and start connecting and managing your business in the best possible way.