Types of Reports in D365 Business Central that help Fuel Business Growth
Reports in Dynamics 365 Business Central trigger various operations related to customer relationship management and resource planning for enterprises. These are mainly built to structure and summarize information from the database.
Various types of reports in D365 Business Central can be used to display and print processed data like 'Sales tax collection.' For instance, craft a report that lists complete individual and total sales tax collection details. Later you can even generate another report that accordingly fills the information with the intelligent AI system of Microsoft ERP.
There are hundreds of default reports in Microsoft D365 Business Central. Even users can customize these reports according to their particular needs.
D365 reports cover every aspect of business like customers, finances, taxes, sales, invoices, remittances, vendors, documents, receipts, certificates, and countless others. Just name it and have it.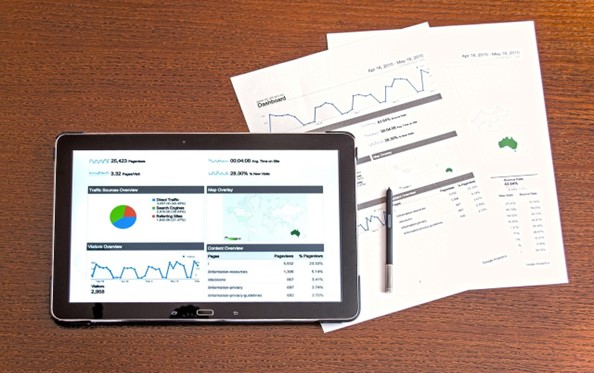 Understanding, learning, and bringing them into use for fueling business growth can be a tiring journey. We've chopped them down into multiple types for your ease.
Without further ado; let's get straight into them;
Types of Reports in D365 Business Central
SQL Server Reporting Services (SSRS) Reports
SSRS offers a set of on-premises services and tools that create, establish, and manage paginated reports. It's ideal for fixed-layout documents like PDFs and Word files which are mainly optimized for printing. All the default Customer Engagement on-premises reports are SSRS.
These reports use filtered views, and SQL (Structured Query Language) queries to retrieve data. This facilitates data control, available to the role person handling the report.
Fetch-based Reporting Services Reports
You can also create customized reports according to your need and make your own layout and datasets. These reports use FetchXML queries —proprietary to Dynamics 365 Customer Engagement— for retrieving data.
All the reports created by users using Report Wizard fall into this category.
Other than these two, there are various other types of reports in D365 Business Central. Microsoft is equipping workers with tools to fuel business growth.
Financial Reports in D365 Business Central
These reports facilitate professionals to build, manage, and view financial statements. Dynamics 365 Business Central also assists controllers and auditors answerable to the finance department by providing tracing tools and functions.
A few common financial reports in D365 Business Central include;
Trail Balance
Trail Balance/Budget
Consolidated Trail Balance
Trail Balance Previous Years
Detailed Trail Balance
Account Schedules
There are also pre-closing reports in D365 Business Central that facilitate determining the accuracy of accounts for a particular closing period (either end of financial or calendar year).
Some of the common pre-closing reports include;
Customer – Trial Balance
Vendor – Trial Balance
Vendor – Detail Trial Balance
Closing Trial Balance
Bank Acc. – Detail Trial Bal
Analysis Reports in Microsoft Dynamics 365 Business Central
These are usually customized reports in accordance with the record of added transactions. Sales managers, inventory managers, purchasers, and roughly all stakeholders are interested in analyzing performances and patterns.
For instance, Logistics managers look for inventory movement, turnover, and inventory value details. Analysis reports ease the hassle for everyone involved.
Layout-Based Reports in Microsoft ERP
For creating any report, you need two things; defining the report dataset and designing the layout. Layout-based reports mainly include;
Word Layout Report
Custom Layout Report
RDL Layout Report
Wrap Up
In addition, there are countless other reports: job-related, BOM, invoices, accounts, contact lists, opportunities, sale cycles, employee-related, services-related, and many more.
Microsoft D365 Business Central report types may appear complex, but don't fret! LogixCare Solutions For Business is always ready to meet your personalized needs by offering fully-adoptive customized solutions for your business.
We support the business through every step of execution to implementation of software-based management solutions.
Just  contact LogixCare SB's ERP specialist to discuss your needs and get a customized business solution.
Works Cited
Jager-Weatherby. (2022, 02 16). Customize and Organize Reports. From Microsoft: https://docs.microsoft.com/en-us/dynamics365/customerengagement/on-premises/customize/customize-organize-reports?view=op-9-1
Edupont, Rubenseishima. (2022, 06 29). Financial Reports and Analytics in Business Central. From Microsoft: https://docs.microsoft.com/en-us/dynamics365/business-central/finance-reports