Across the manufacturing industry, pressure continues to rise as organizations and their workforces balance unpredictable supply chains, complex regulatory and compliance requirements, advanced security threats, and heightened competition. These forces are driving the need for rapid technological advancement—especially among the nearly 430 million frontline manufacturing workers at the center of this digital transformation.
However, over one-third of all frontline workers in manufacturing report that they do not have the right technological tools to do their job effectively—representing a significant opportunity for companies looking to develop their frontline talent and future-proof operations.
At Microsoft, we are working to empower all manufacturing workers, from the factory floor to the customer's door, with the solutions they need for sustainable growth and increased productivity. We know that 63 percent of frontline workers in manufacturing are excited about the job opportunities tech creates and we are working hard to create purpose-built solutions to support their success.
Today, I am excited to announce several new cross-cloud product features and capabilities designed to optimize, connect, and upskill the manufacturing workforce—helping frontline workers perform at their best today and harness the opportunities of tomorrow.
Optimize workflow integration to  empower your frontline
This week at Hannover Messe 2022, we are announcing the general availability of Updates in Microsoft Teams, enhancements to Approvals in Teams, and customizations to optimize key manufacturing workflows through Microsoft Power Apps.
Easily create, review, and submit employee updates with Updates in Microsoft Teams 
Many of today's manufacturing workers still rely on outdated tools and manual updates to stay in sync and get work done. Updates in Microsoft Teams is an out-of-box app that saves people time and energy by helping them create, submit, and review all their check-ins, reports, and updates right in the flow of work. Whether those are recurring processes that happen on a regular basis, like inspections and maintenance updates, or real-time updates that might be needed at any time, like incident reporting, Updates makes it easy for you to manage these all in one place.
Integrate Approvals across line of business applications and Microsoft 365
Extend and integrate Approvals in Microsoft Teams into your factory operations apps through Graph APIs in Microsoft 365 and Power Apps Control Framework controls in Power Apps. These include new integrations with Microsoft 365 to create approval requests for an entire document or a section of a document directly in Microsoft Word. Additionally, you will be able to create and manage approval requests directly within Microsoft Lists. All of these enhancements will be in preview this summer, and stay tuned for new features in our pipeline, like group approvals, sequential approvers, and more.
Read the full article by Microsoft, here: https://www.microsoft.com/en-us/microsoft-365/blog/2022/05/31/how-microsoft-is-equipping-manufacturing-workers-with-the-tools-of-the-future/
Want to learn more? Visit our blog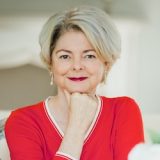 Author: Emma Williams
Corporate Vice President,
Modern Work Transformation