The retail industry has multiple obstacles to tackle, such as inventory, staffing, merchandising, etc. These issues have become more complex with digital disruption as the expectations of customers have changed too. However, these challenges can be overcome by evolving rapidly with changing times and implementing innovative solutions.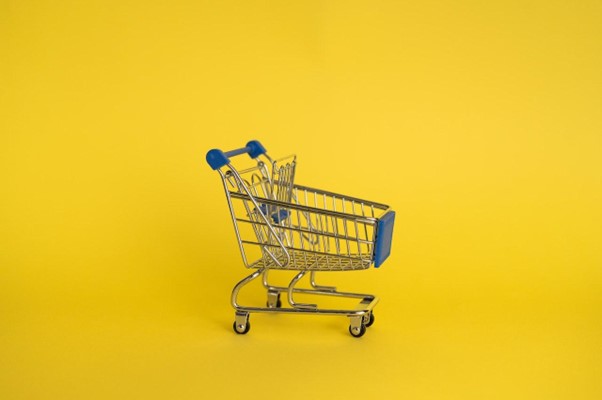 One such solution, Business Central for the retail industry, has been the talk of the town for quite some time now. In this article, we will find in detail how it helps businesses succeed.
Benefits of Dynamics 365 Business Central 
1.    Enhances Customer Experiences
In the world of online shopping, customers demand a more streamlined and consistent approach across different channels. Business Central for the retail industry helps you achieve that by connecting different touchpoints and providing personalized customer service.
It is capable of delivering unparalleled customer experience by;
Efficiently tracking return & repair requests
Seamlessly facilitating the adaption from sales to service
It provides you with state-of-the-art customer analytics with which you can build a highly attractive shopping experience for your customers. Business Central gives you the right recommendations for product selection which help you attract customers both online and in-store.
Success of GNC Live Well
GNC Live Well used the Business Central D365 and optimized their customer experiences which resulted in exceptional growth even during the retail turmoil of COVID-19. YATA, Mobile Zone, ifolor, Michelle Estate, Fortnum & Mason, Marston's, and multiple others employed the same strategy with the assistance of Business Central to achieve success.
2.    A Unified View of Information with Adaptation
Business Central for the retail industry provides you with a unified dashboard that gives you an overall view of everything from customer data to important metrics. This allows the users to see what's going on, helping them solve problems more effectively and take necessary preventive measures. There's a well-said quotation from Peter Drucker, "If you can't measure it, you can't manage it."
D365 capability of quick adaption to changing business trends facilitated companies to rapidly deploy solutions by eradicating organizational silos. These silos usually compromise on the productivity of any business, but with a unified, comprehensive solution of D365, the company can be tracked to success easily.
Business Central also helps retailers keep track of their sales and daily operations across their organization. It also provides retailers with deep insights which can be used to attain better business outcomes.
Example of Danish Agro
Danish Agro restored their operations optimally with the rapid adoption capability of D365.
Bo Ronn, the CIO of Danish Agro, says, "We saw Business Central Dynamics as a platform enabler to integrate everything in our business."
A survey by Retailwire and Alteryx concludes that 76 percent of survey respondents deem such insights critical for the performance of the business.
3.    Unmatched Inventory Management
Inventory management for any retailer is a tough job, which requires good logistics and sales alignment. It is a complex process with several factors affecting it, from product delivery to customer satisfaction.
Business Central for the retail industry provides a consolidated and automated inventory management platform. It also has built-in machine-learning capabilities that help with reporting tasks.
Business Central is also capable of optimizing warehouse management by;
Building a digital warehouse with bins, racks, shelves, etc., reflecting the real-one
Constantly updated data of all these bins and racks to optimally deal with customer requirements
Boosting the process with cross-docking
Success of TBM
Malaysian Appliances Store TBM employed D365 to improve reporting system. In addition, warehouse management and inventory monitoring with Business Central facilitated them in optimizing their process.
Al Tannan, Lids, and multiple others also streamlined their operations by integrating D365 into their businesses.
In addition, there are various types of reports in Business Central D365 which can boost your business growth.
4.    Enhanced Productivity and Sales
Business Central for the retail industry can also assist you in boosting the productivity of your teams by providing scheduling modules, task managers, employee dashboards, and much more. All employees can access their dashboard through the app to better view their allocated tasks and manage their responsibilities.
Business D365 is capable of accelerating the sale processes by;
Refining the cash flow
Effectively tracking customer agreements to review all the details like prices, timeframe, availability of the product, etc.
Increasing customer retention through creating offers and discounts following the customer journey
Success of Columbia Sportswear
Columbia Sportswear integrated Business Central Dynamics D365 into its clothing, footwear, and accessories brands. This retail business is enjoying flexibility, quick decision-making, and a boost in sales.
5.    Makes Business Competitive & Future Proof 
There is severe competition in the retail industry these days, thanks to technological evolution. As a result, retailers always need to be on their toes and develop new business models to maximize customer engagement & stay relevant in the market.
One of the significant benefits of dynamics 365 business central for the retail industry is that it helps businesses stay agile and keep up with rapid market changes such as customer demands and technologies. It provides a solid foundation that helps you build a business for long-term success.
Success of Northrop & Johnson
Northrop & Johnson is the leading Superyacht Brokerage in the world. One of the key reasons for this industry's success is digital transformation with Business Central. It not only facilitated Northrop & Johnson to streamline their operations but also provided them with a competitive edge.
Wrap Up
These are some of the major benefits of dynamics 365 business central for retail businesses. It provides you with all the effective tools and security that you need to not only survive in the market but also thrive in it.
We at LogixCare Solutions For Business can facilitate you at every stage of implementation of Power Platform and Microsoft Dynamics Solutions. We ensure the seamless deployment of all the processes without any significant disruptions. With more than 10 years of experience, we're on a mission to fulfill every client's particular needs throughout the digital transformation journey.
Work Cited 
https://learn.microsoft.com/en-us/dynamics365/customer-insights/custom-models
https://www.vendhq.com/blog/how-retailers-can-use-data-to-boost-productivity-customer-service-sales/
https://dynamics.microsoft.com/en-us/ai/customer-insights/