Microsoft Teams is part of Microsoft 365 and has been designed to bring people, conversations, and content together in one convenient interface. Chat with people, make video and audio calls, and schedule and attend online meetings. You can coauthor and share files with popular Microsoft 365 apps like Word, Excel, and PowerPoint, take meeting notes, and send follow-up messages to co-workers without ever leaving the Microsoft Teams app.
Whether you are new to Teams and need to learn the basics or you are using Teams and want a handy reference, this Quick Start Guide for Teams is a must-have-close-by-tool.
It includes start up necessities, such as buttons, tabs and channels, but also includes the how-to tasks you need to know only when you're ready to do them: start an impromptu meeting, make video and audio calls, share a file, add apps, and search for stuff, for example.
Keep this guide handy and share it with other users!
Quick Star Guide
New to Microsoft Teams? Use this guide to learn the basics.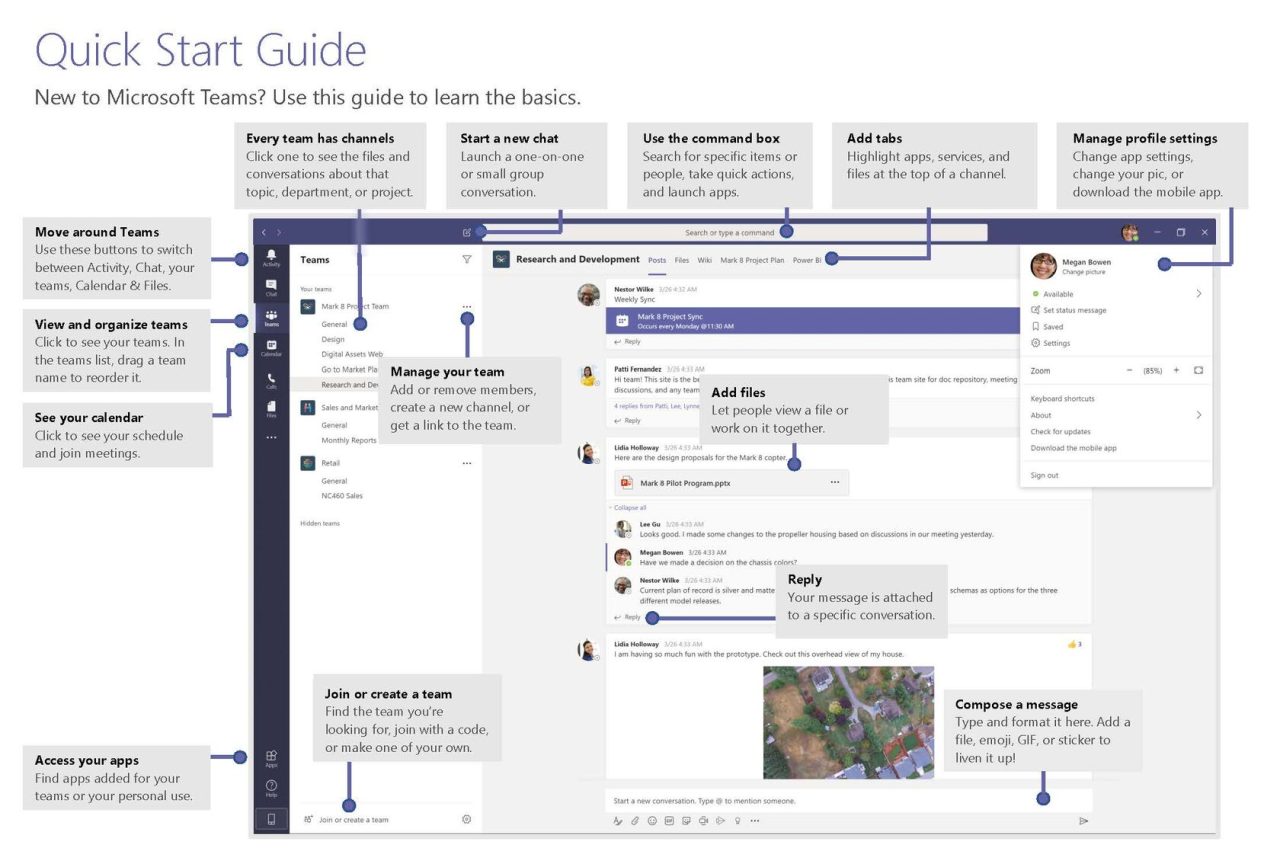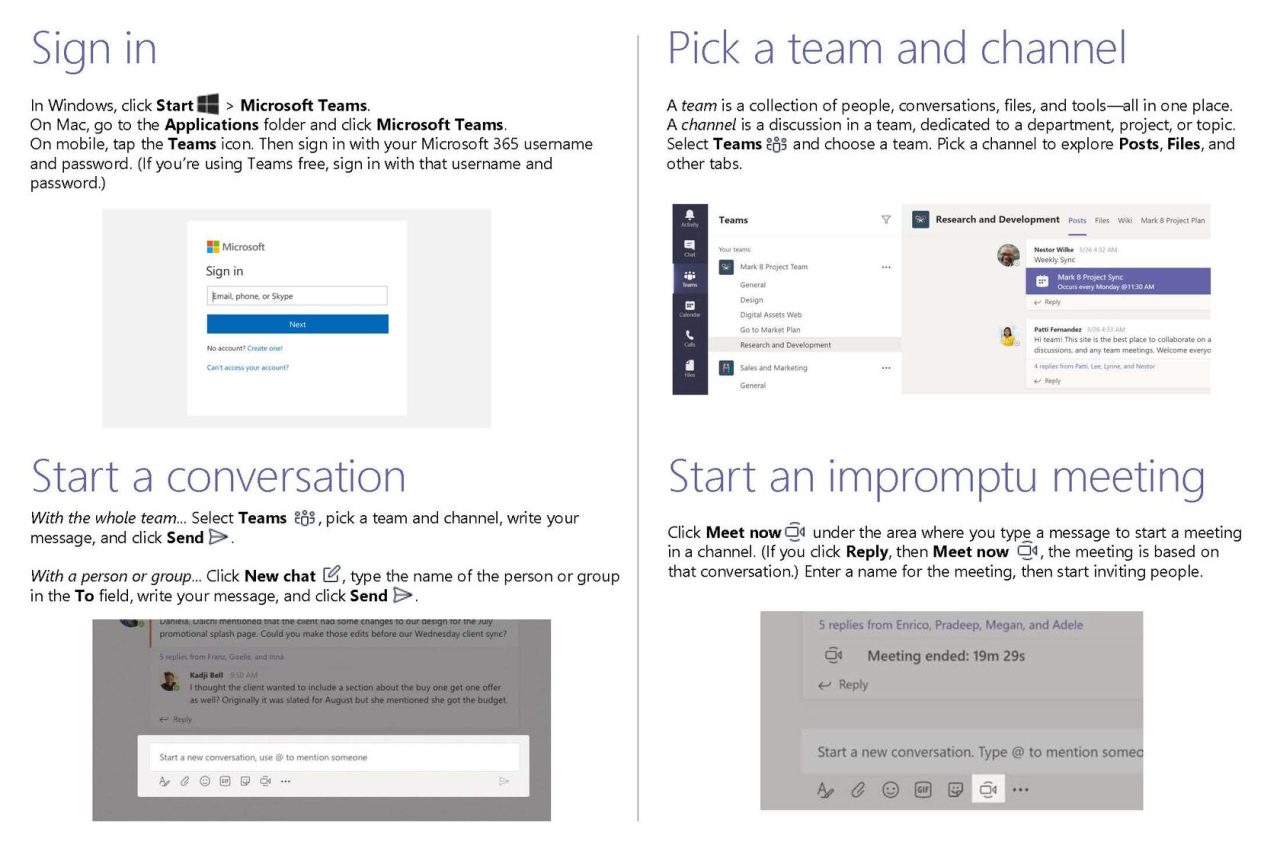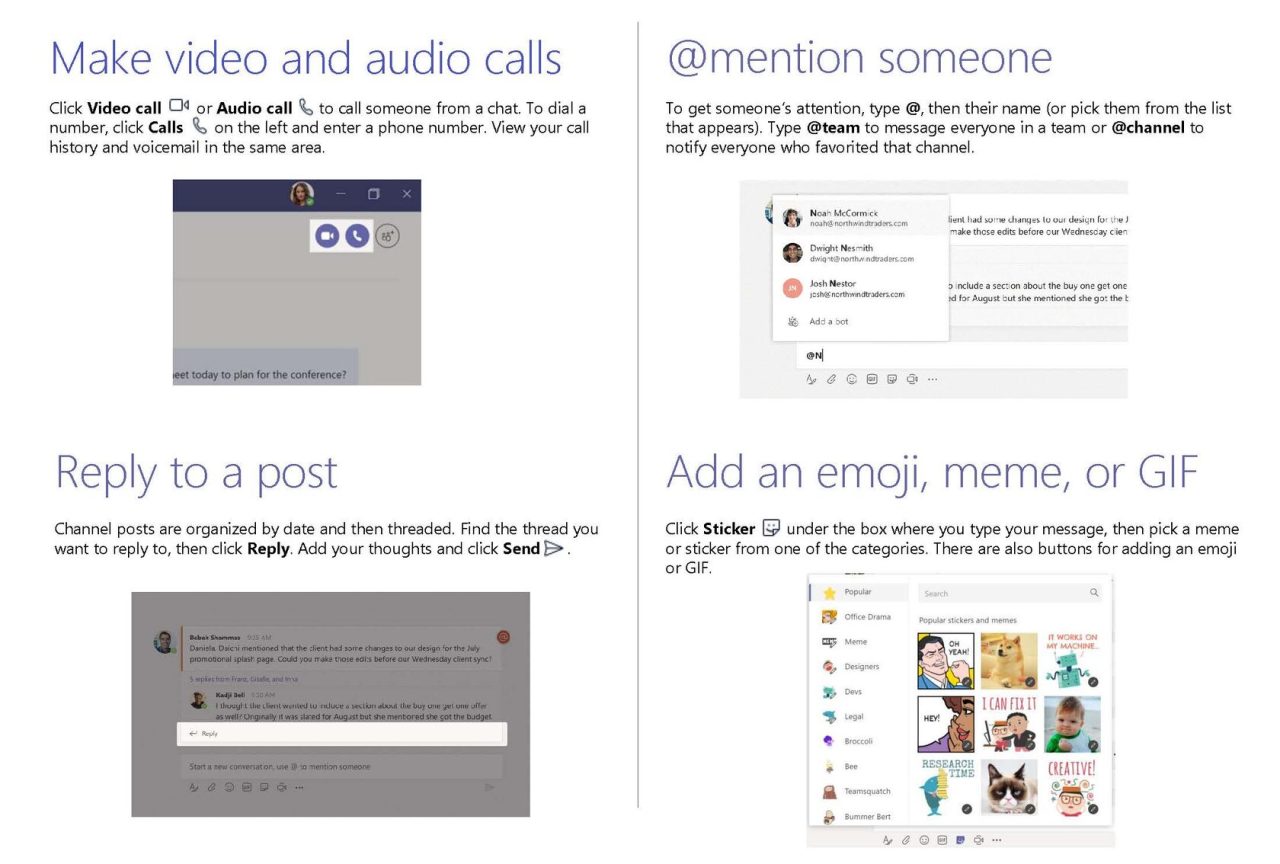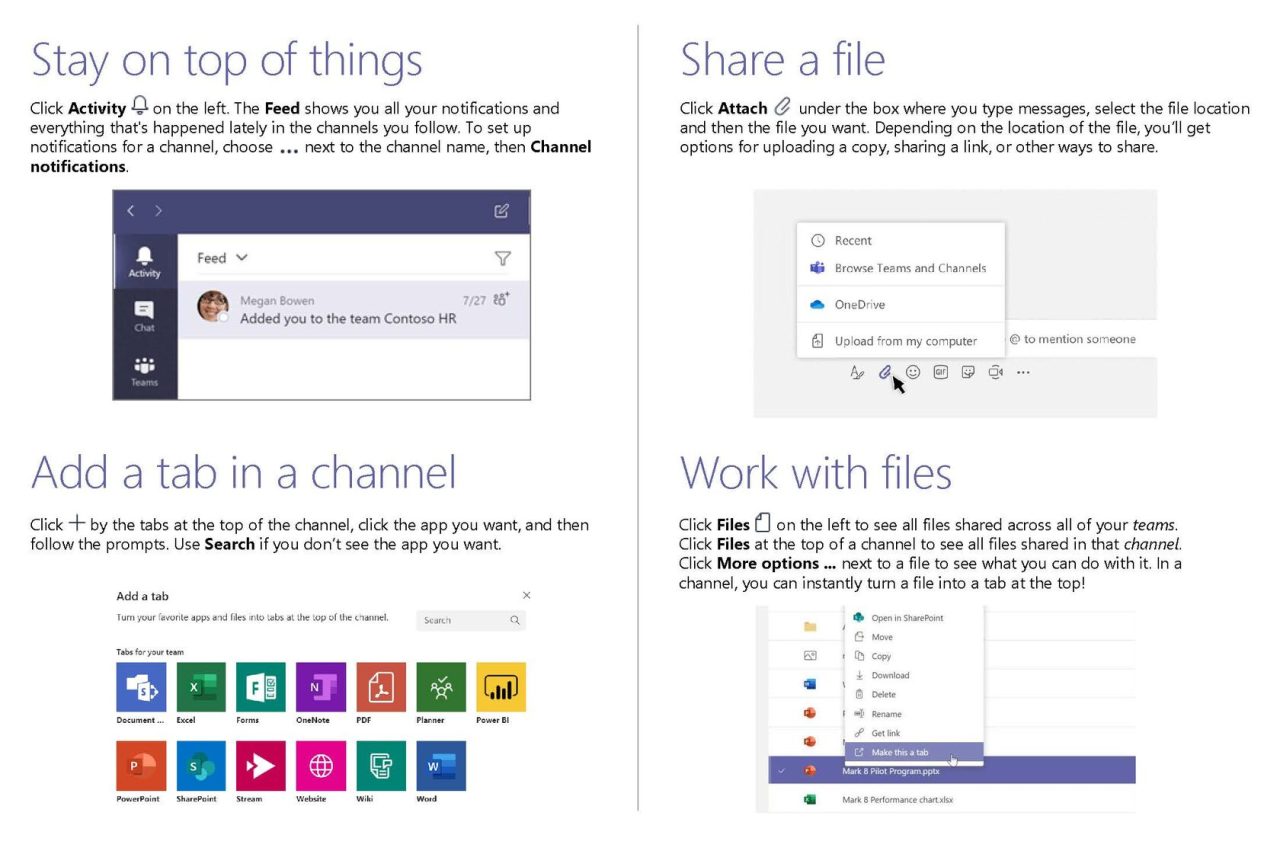 Quick Start Guide. New to Microsoft Teams?
Use this guide to learn the basics. Download here