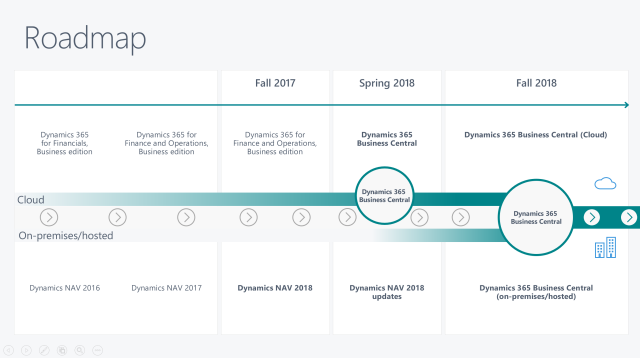 With the October '18 release, we are bringing the Business Central web-based modern productivity features and user experience to the on-premises and hybrid customers upgrading from Dynamics NAV to Dynamics 365 Business Central. Users connecting to on-premises, hybrid, or cloud deployments of Business Central (regardless of how they connect) will all benefit from the same productive and refreshed user interface and features.
This ensures an easier transition and shorter learning curve for new-employee onboarding—all on top of new capabilities of cloud and AI-powered insights and data analytics for the Business Central customer, especially with cloud and hybrid versions.
The Dynamics 365 Business Central universal app is able to connect to cloud, on-premises, and hybrid deployments of Business Central. That app is available for:
Windows 10 (desktop, tablet, and phone)
Android (tablet and phone)
iOS (tablet and phone)
The full desktop mode is supported on computers running Windows 10.
Source: Microsoft.com